The clouds are thick and the rain is alternating between drizzle and open floodgates, so I find myself scouring the Pinterest boards more intently than normal.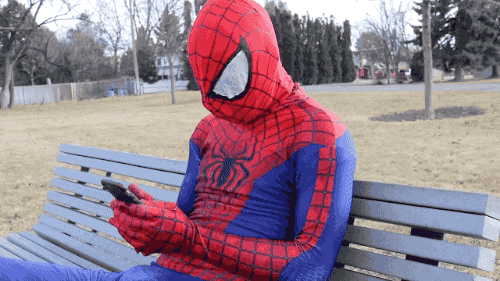 See, I like DIY projects around the home, but I like to do them right the first time. This means I like to look at landscaping photos, trellises, walkways, ponds, under-the-stairs shelving units, and those stupid-cute boho tents you can put up in your backyard. But I am also a budding hippie, with interests in water conservation and aquifer recharge, transitioning suburban landscapes to native oases, and generally trying to find the most savvy and tasty granola crunch around. Complementing me is my boyfriend, who is really good at making sure I don't run my finances (and the home resale value) into the ground with every half-completed project, and acting as a general check to all my great ideas. For this to work, every one of these projects have my boyfriend's seal of approval before I can even think about breaking ground (except for holiday decor; he humors me with that 😀).
Anyways, this brings me back to my Pinterest searches while lying under comfy covers. While in between searching for sturdy grape arbors, the best host and nectar sources for butterflies, the ins and outs of rain gardens (if you can't tell, the front yard is a little flooded), and all the city rebates we're eligible for, I found myself a little frustrated. Many DIY instructables either have poor updates (not maintained because the author moves on, and that's totally okay!), which leaves me with a hazy idea of how any of my projects will age, or half-explained instructions (oh, don't we all hate it when we forget to take photos of our work??). And since I scour the internet before beginning my projects, this sort of half-information gets old. Fast.
But then I ran across Water Blogue's A Rain Garden's Adventure and Midwest Permaculture's, Front yard Rain Garden and Berm and found myself incredibly inspired by their work. Both of these projects showed the authors were interested in educating their audiences, providing updates and answers to questions in the comments. I came away from their posts feeling like the authors researched and applied their knowledge well.
And now here I am: four or so projects into the Villa and generally feeling like I've been researching my butt off to only later forget why I did projects a certain way and letting all my lessons learned fade away.
So over the next few weeks I hope to put up what I've done so far. However, because thus far, I've only really been posting my efforts on my Instagram, so much of what and why I did the projects in certain ways I've surely forgotten or have failed to take good pictures. I know, I'm falling into the very trap that frustrated me enough to start this blog. Sigh. Anyways.
I wish you all a warm and happy New Year and hope you'll come back soon!
~Kit